Knowledge and experience
We have long experience in the heating and cooling sector.
We have implemented our systems in detached houses, multi-family houses, service buildings, hotels, and industrial facilities. We provide any and all information and consulting related to the construction and operation of heat pumps free of charge. Owing to our rich experience in the sector, we can answer each and every question.
Solid warranty
We provide the 2-year warranty on all our products.
We provide the 2-year warranty on all our products. Our servicemen hold refrigeration engineering qualifications and long professional experience in operating high-pressure systems and industrial automatic control systems. If the repair of a device is not possible, we replace every system with a new one.
Safety and reliability
Heat pumps do not require the installation of chimneys, gas connections or gas and oil tanks.
Heat pumps are among the safest heating devices used in residential facilities. The life of heat pumps is estimated at about 30-40 years.
A

bout our company

Exotherm has been operating on the renewable energy market for many years. Its core business is the production and distribution of air-water, glycol-water, and water-water heat pumps.
Heat pumps
In addition to the distribution of its own products, Exotherm renders all types of additional services, such as:
- the construction of custom-made pumps
- designing gas systems of heat pumps
- designing cascade systems of high power for industrial facilities including
&nbsp contracting
- designing and installing automatic control system
- opinions for court experts concerning systems based on heat pumps
- assembly services
- producing lower sources (drilling, flat collectors, air, water)
- heating system installations
- constructing cold stores, cooling machines, and chillers
- installing ventilation systems

The objective of Exotherm is to provide our Clients with products of highest quality by assisting them in designing, technical services, warranty services, and providing spare parts. Our products are based on best components and sub-systems produced at present globally
Owing to our long experience, we can provide our Clients with quality devices to be used as alternative heat sources.
Exotherm heat pumps are produced according to the state-of-the-art production applications with ecological gas media. We are dedicated to propagating technologies related to renewable energy, in particular heat pumps. We have rich technical back-up facilities and qualified engineering personnel.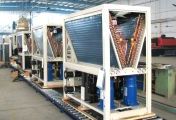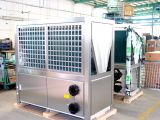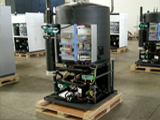 B

usiness

We are also involved in: