Knowledge and experience
We have long experience in the heating and cooling sector.
We have implemented our systems in detached houses, multi-family houses, service buildings, hotels, and industrial facilities. We provide any and all information and consulting related to the construction and operation of heat pumps free of charge. Owing to our rich experience in the sector, we can answer each and every question.
Solid warranty
We provide the 2-year warranty on all our products.
We provide the 2-year warranty on all our products. Our servicemen hold refrigeration engineering qualifications and long professional experience in operating high-pressure systems and industrial automatic control systems. If the repair of a device is not possible, we replace every system with a new one.
Safety and reliability
Heat pumps do not require the installation of chimneys, gas connections or gas and oil tanks.
Heat pumps are among the safest heating devices used in residential facilities. The life of heat pumps is estimated at about 30-40 years.
H

eat pump overview
Thanks to the unlimited volume of renewable energy available in ground, water, and air, every housing or commercial facility may use a cheaper source of heat.
Exotherm heat pumps are the synonym of highest quality of manufacture and high COP parameters. Therefore, they are most often used in industrial plants, houses, halls and hotels.
Compressing systems used in Exotherm pumps guarantee highest quality, long-term failure-free operation, and a good and well planned engineering design.
All production processes are carried out under strict control and according to the developed technical and engineering specification. Exotherm heat pumps are high quality devices based on modern subsystems available on global markets and produced by firms such as Siemens, Carell, Wilo, Hitachi, and Copeland.
We apply hermetic Scroll compressors manufactured by Hitachi or Copeland, which provide users with very high performance for up to several dozen years.
We do not use any cheap rotational compressors in our devices, as their life is several times shorter than the Scroll type solutions used at present.
All Exotherm heat pumps are produced with due diligence and care and in compliance with best quality standards based on the ISO 9001 control system.
Moreover, Exotherm heat pumps come with the COP (coefficient of performance) certificate in the TÜV control system and the CE electricity safety certificate. As a consequence, our Clients receive a product that fulfils their requirements and guarantee reliable operation for many years.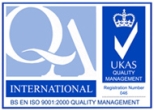 In order to meet the high requirements of the European market, in particular the Polish market, Exotherm offers a number of heat pumps of the glycol-water, water-water, brine-water, and air-water types, with the power range from 7KW to several MW. Heat pumps of the Exotherm brand are manufactured in conformity to the best quality and accuracy standards.
The special structure of gas systems is based on the state-of-the-art components applied all over the world, which guarantees their very high COP parameter and reliability.
S

afety

To provide the safety of the electrical and gas systems, the following solutions are used: