L

ow-temperature ground heat pumps

Every unit is fitted with SCROLL type compressors (Hitachi or Daikin), plate heat exchangers (SWEP AISIN 316) made of stainless steel, expansion valves (Alco Thermal, Emerson), Emerson filters, automatic control systems and controllers (Siemens, Carel).
The housing has been soundproofed with sound absorbing material; therefore, Exotherm heat pumps are characterised by quiet operation.
SCROLL compressors are mounted on special shock absorbers that minimise vibrations and provide complete user comfort.
The applied controllers give an option to combine the automatic controls of the device with Internet; owing to this solution, an owner and the headquarters of the firm may check the correct operation of the system and forecast and detect any irregularities in operation even at long distances, which is very convenient, particularly during a warranty period.
Siemens and Carel controllers applied in Exotherm pumps offer a range of central heating temperature controls with:
Each and every Exotherm heat pump comes with the so-called hot service water priority.
In order to provide the safety of the electrical and gas system operation, the following solutions are applied: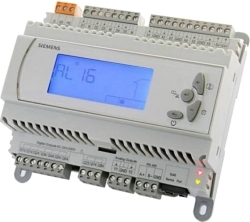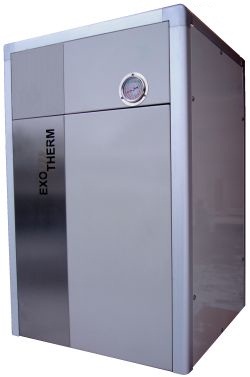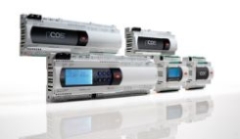 B

asic data of devices

Control options (available):
Siemens RWR 470.10 or Carel PCOXOOOAAO with a Wi-Fi network card