Knowledge and experience
We have long experience in the heating and cooling sector.
We have implemented our systems in detached houses, multi-family houses, service buildings, hotels, and industrial facilities. We provide any and all information and consulting related to the construction and operation of heat pumps free of charge. Owing to our rich experience in the sector, we can answer each and every question.
Solid warranty
We provide the 2-year warranty on all our products.
We provide the 2-year warranty on all our products. Our servicemen hold refrigeration engineering qualifications and long professional experience in operating high-pressure systems and industrial automatic control systems. If the repair of a device is not possible, we replace every system with a new one.
Safety and reliability
Heat pumps do not require the installation of chimneys, gas connections or gas and oil tanks.
Heat pumps are among the safest heating devices used in residential facilities. The life of heat pumps is estimated at about 30-40 years.
H

eating your home for free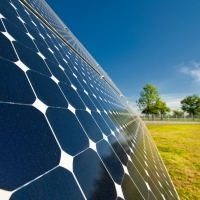 Heat pumps need only electricity for their operation.

Owing to a heat pump, you can heat practically every building at lowest costs. Heat pumps need only 20% electricity to produce thermal energy. For example,
200m2 house with a heat pump 10kW thermal power and current consumption 2kW.

However, if a heat pump is installed together with an electric cell of the electric power equal to the demand of the heat pump, you will obtain a solution that even a few years ago was only a dream for home owners, namely a heating system that will provide heat to your home for ZERO zlotys per year!

THAT'S RIGHT! Heating such a house will cost you nothing!
In practice, even if your house is not passive, you do not have to pay for heating, hot service water or even lighting.

Example:

House 200m2
Heat pump 10kW, power consumption 2 kW
Annual quantity of consumed kW by the heat pump: 3,200 kW/h
The total quantity of kW used to light the house: 2,000 kW/h
In total, the annual consumption of the house (central heating, hot service water, and heating) is at about 5,200 kW/h

How to achieve the goal of 'free heating and lighting'?

Because the highest solar exposition in Poland is from April to October, and the efficiency in the winter time is low, and electric cells do not operate after dusk (while heating does), the best and most suitable method is to transfer (discharge) electricity to the grid.

In this case a grid operator installs an additional meter that calculates kW produced by the solar system. The operator is obliged (according to the law on renewable energy sources from 2012) to repurchase such energy even at 1.30 PLN / 1 kWh (2x higher than the standard price).

In order to achieve the 'zero zloty' balance of annual costs, you can install cells with the half power planned for the building. The above-mentioned solution together with the application of solar cells and heat pumps, reduces the costs of heating, hot service water, and lighting practically to nil.


For free-of-charge consultation, please call us at 790 274 999.
H

ow they look?